Back to resources
Alita Benson from EasyJet on Ten2Two
At a recent Ten2Two launch event, Alita Benson, Director of People at Easyjet, talked to the audience about her experiences as a professional, a mother and an HR Director:
"Good evening everyone. I'm really happy to be here tonight supporting this pioneering initiative. I use that word purposefully – pioneering. Because, while I'm sure that most employers today instinctively know that offering their people flexibility in their day-to-day working lives is the right thing to do, it's all too often an option offered to existing employees and not those hoping to join.
Ten2Two – is a confident step forwards in getting the support from employers to offer much more flexibility in the workplace. And will ask us to consider a more proactive flexible sourcing strategy.
I for one have seen the power of flexibility in business and am sure that you have too:
These are financially challenging times – and flexibility is akin to agility. Stay agile, roll with the punches, be successful when the market changes
The link between highly engaged people and business performance has been proven time and time again. A healthy life/work balance is a big factor in engagement and flexible working can help promote this
If people recognise us as a flexible employer we'll attract the best and keep them for longer in a market that is currently very tough
So the business case is clear and companies are improving their approach to flexibility. In the UK we don't have the same legislative framework that some of our European countries have around the right to part time working. Yet still we have seen the number of part time workers increase rapidly over the last few years. The latest UK employment statistics highlight that 20% of the working population work part time.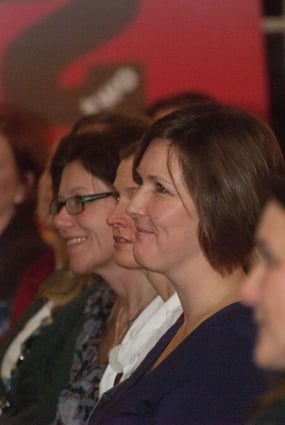 Yet despite the fact we have proof clearly pointing towards the merits of an agile and flexible workforce – in many organisations – it's our leaders who often need the most convincing. I'm sure that most businesses would recognise that there's still more to be done to dispel the myths that part time working means more hassle, more cost and less productivity.
The more high-calibre part-time people our leaders see making solid contributions, the easier it becomes to challenge the inaccuracy of this perception.
So an opportunity to work with an organisation that can help us access the local community of highly talented capable professionals wanting part time or flexible working arrangements will be a welcome support to most HR professionals wanting to push forward a higher level of flexibility and agility in their companies.
Pioneering
And so I got to thinking about the word I mentioned earlier – pioneering – and began drawing some comparisons with EasyJet.
Pioneering is one of our 6 values. For those of you young enough to remember, when EasyJet was launched 16 years ago, the advertising slogan was "Buy a plane ticket for the price of a pair of Levis". The airline's mission was to push the boundaries beyond the thinking that flying is expensive. This one pioneering statement didn't just change the lives of EasyJet people, it opened up a continent to millions. Indeed, today you'll see we use the words 'Europe by EasyJet'.
We've come a long way in 16 years. We employ around 8 thousand people across 7 countries. And we are the UK's largest airline – flying 58.4 million passengers in our last business year. We have 213 planes and offer over 600 routes between more than 130 airports across over 30 countries. Our ethos remains the same all these years on. 'To make travel easy and affordable for our passengers'. To put that in context we can – on average – fly you 1100km for under £60.00.
In order to keep our fares affordable, we have maintained a low-cost ethos. You can see therefore that the flexibility and productivity of our people is a key contributor to our success.
The majority of our people work in the air, on work patterns that are set monthly in advance. Either a fixed pattern eg. 5354 – 5 days on 3 days off, 5 days on 4 days off or they work completely flexibly. The management of our work schedule is key to our productivity.
15% of our current population work part time in some form or other. I feel proud that this 15% would benchmark well against similar organisations. However, I know that for us to remain competitive and attractive as an employer, we have to continue to review our overall approach. And further opportunities to keep us agile and moving forwards.
Ten2Two launch
I said at the beginning that I was very happy to support the Ten2Two launch today. This is from the perspective of an HR Director, a local employer and of course, from being a mum myself.
In my family it's my husband who currently stays at home and looks after my 6 year old daughter. So, while I'm full time, I have every empathy for the need for opportunities to work around the school run. Just from looking at the mums and dads that I know, it's clear that there are so many talented people out there with broad experiences, positive personalities and ambition who we need to be capitalising on.
So on that note, I would like to formally wish Carol-Anne and Lucinda the greatest of success with Ten2Two – I hope that the business flourishes and achieves all the goals that you have set. To all of your candidates I hope that you find the opportunities that you are looking for.
I hope that everyone enjoys the evening."
5 min read