Five reasons why

you should consider working with Ten2Two
For leaders, time is scarce. So let Ten2Two take ownership of your job vacancy from the start and we'll bring all our expertise to your role. We're not a jobsite that still leaves you with the work. We handle every step:
Refining the job spec and structure
Tap into our business management experience to get the job design right for you and your team.
Identifying the right flexible options
We can be creative in using flexibility and even part-time to attract your perfect candidate without compromising the job.
Release from the demands recruitment makes
We handle everything. You just agree the job spec, interview and select. We do the rest and keep in touch at every step.
16 years' expertise in screening flexible candidates
We've screened tens of thousands of flexible and part-time professionals so we recommend your best options for interview.
Conclude the deal and get started
There's often a few details to iron out at contract stage. We'll facilitate the process, do the references and fix the start date.
Oh, and in case you're interested:
We also offer our client community a complimentary year-round programme of advice and support on flexible working best practices and the essentials of recruiting, onboarding and managing people.

Flexible working

benefits all
Flexibility is out of the box. Jobs without reasonable flexible, hybrid, remote or part-time options are finding it hard to attract the quality candidates. Candidates are past seeing it as an option, it's an expectation.
But it still needs some thought. Are you clear about the role? What flexible options work for the particular needs of the role? How will that affect your team? We'd be pleased to advise you on your job design. Arrange a commitment-free consultation with one of our Directors.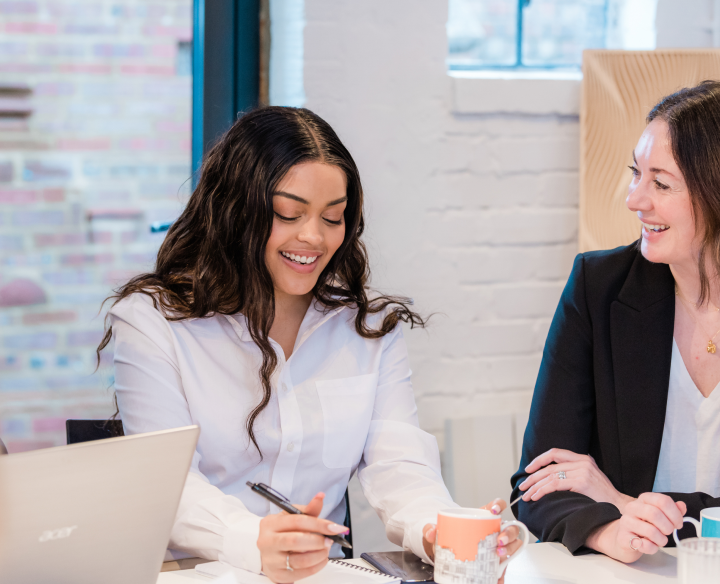 Choosing part-time offers compelling cost-saving benefits when you need an experienced, skilled person but not on full-time hours.