Part-time, Flexible and Hybrid jobs for professionals
That's us in a nutshell. If this is what you're looking for it's a match made in heaven.
01
We don't handle jobs that are not flexible. In fact we work closely with our clients to make sure they are exactly that.
02
You get our support through regular webinars, tutorials and guides on everything flexible working and finding your perfect role.
03
And we're not a jobsite. You won't find job listings unless you're registered with us as we work closely with you and our client to find the perfect match.
Drop kids off.
Have a career.
Pick kids up.
If you're returning to work after a career break, switching from a full-time role or seeking more flexibility from a new employer we're here to help. We've helped thousands of parents and carers find rewarding jobs that balance with their other commitments.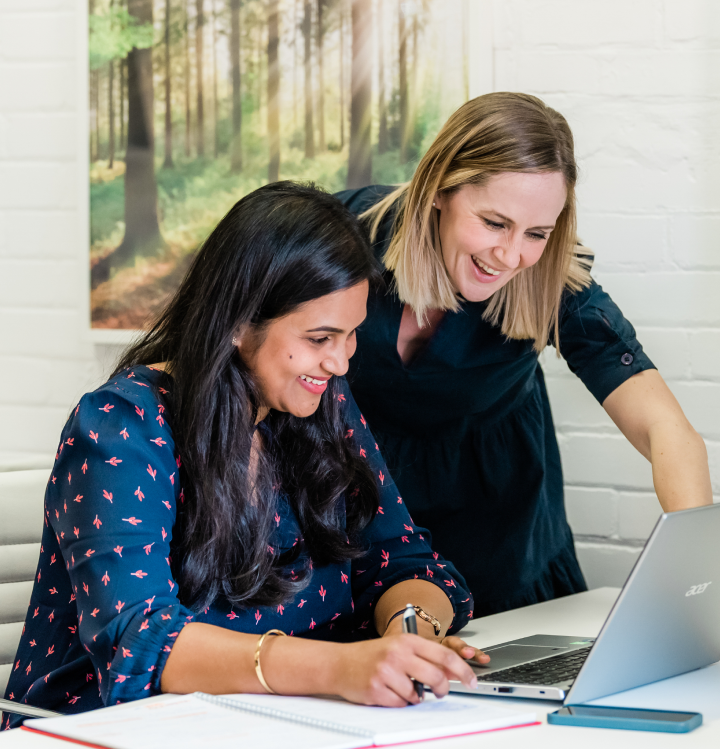 Get immediate access to the latest part-time and flexible jobs on our website.
Be amongst the first to be contacted when our consultants are searching for candidates.
Join the guestlist for our regular personal and career development webinars and tutorials.
Support you favourite local charity through the Ten2Two referral programme.
Look out for our personal 1:1 job-search discussion sessions.
Recent professional hires
From HR to marketing, finance to sales or from content creation to operations, office management or senior administrators, as long as it's part-time or flexible we want to help. Here's just a few of the perfect matches we've made recently.
Financial Controller
Part-time, 3 days
London & home
Campaigns Manager
Part-time, 20 hours
Home-based
Practice Solicitor
Four days compressed hours
Office & home
Register to see and hear about our current vacancies
It only takes a minute or two (and a CV if you have one).
Returning to work
Been out of the workplace for a while caring for children or dependents? It can be a daunting challenge no matter how long you've had your career break.
There's no need to be concerned. We work with open-minded employers that appreciate the skills you offer and embrace flexible working.
We can help find the right role for your return and give you the resources you need to get you back on track.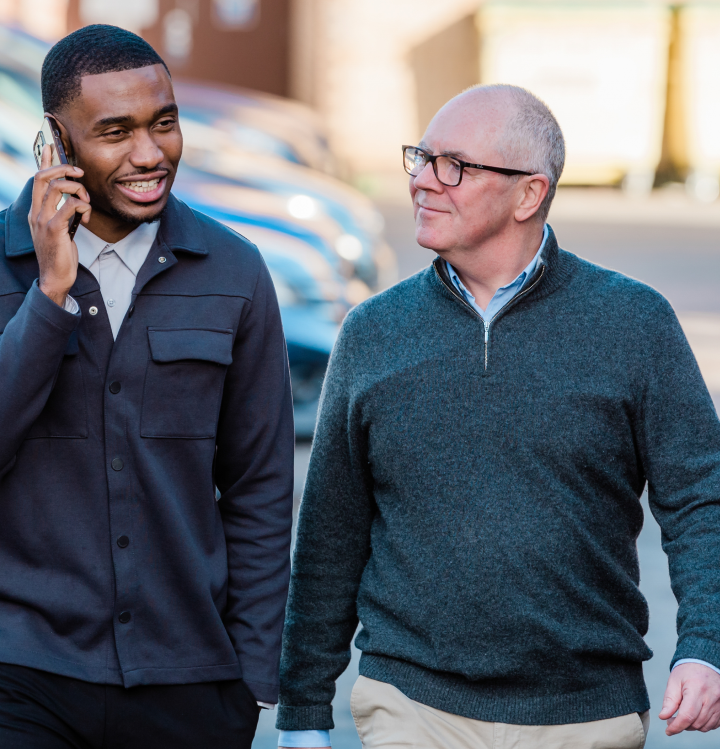 Scale back.
Share your expertise.
Keep the lifestyle.
Let's not label it. Let's just say you're at the stage of your working career when you want to do things a little differently whatever your age or background. A new working mode, more time for other interests but still keen, doing rewarding work and sharing your professional skills and experience with others? Register with Ten2Two for professional part-time roles and fixed term contracts or projects.
Success Stories
It might be just a matter of finding your next part-time job or building your confidence as you return to work, it's great to see candidates find what they need.
Thanks again for persisting and placing me! I absolutely love the role. It's been transformational in how I see myself
Ten2Two even sent me a good luck card when I started my new part-time finance role!
This job has made me realise that after pausing my career I wanted something for me that inspires me
Frequently Asked Questions
Not at all. We exclusively specialise in part-time, flexible, remote and hybrid jobs for people with professional, management and experienced administration skills, not just 'Ten to Two'. We publish the working pattern and hours for all of the roles we promote to our candidate community. Register and hear more!
Unfortunately jobs that offer term time and school hour formats are rare in our experience and are usually only found within schools themselves in the support, administration or business management teams. We contact relevant candidates when these types of jobs arise so we suggest you register. You never know!
Although not always practical we recommended people try to find a job that matches their skills and experience. We carefully match our candidates to the specific skills, experience, location and working format our clients request. After registering with Ten2Two keep an eye on your email for relevant roles.
We believe people who have had a career break have a huge amount to offer employers. But there are barriers to overcome from loss of confidence to negative perceptions of 'returners' amongst some employers. Have a look at our blog on returning to work. I hope it helps and good luck!
People can go through many different types of job or industry in their lives and a career change certainly isn't out of the ordinary. And it seems that's even more likely if you're returning to work after a break. It needs careful thought so check out our five steps to changing career.
Very simple! Click on the 'register' button at the top or the bottom of this page and join our candidate member community. You'll be able to access and apply for our latest vacancies and benefit from our continuous personal development events.
We have some great articles in our 'Candidate Resources' that can help if you're struggling with your CV. We'd definitely recommend reading our guide on 'How to Write a Good CV' and maybe choose a friend or colleague to review your CV? If we're working with you on a particular role, we'll make sure your CV is fit for purpose for the role you're applying for.